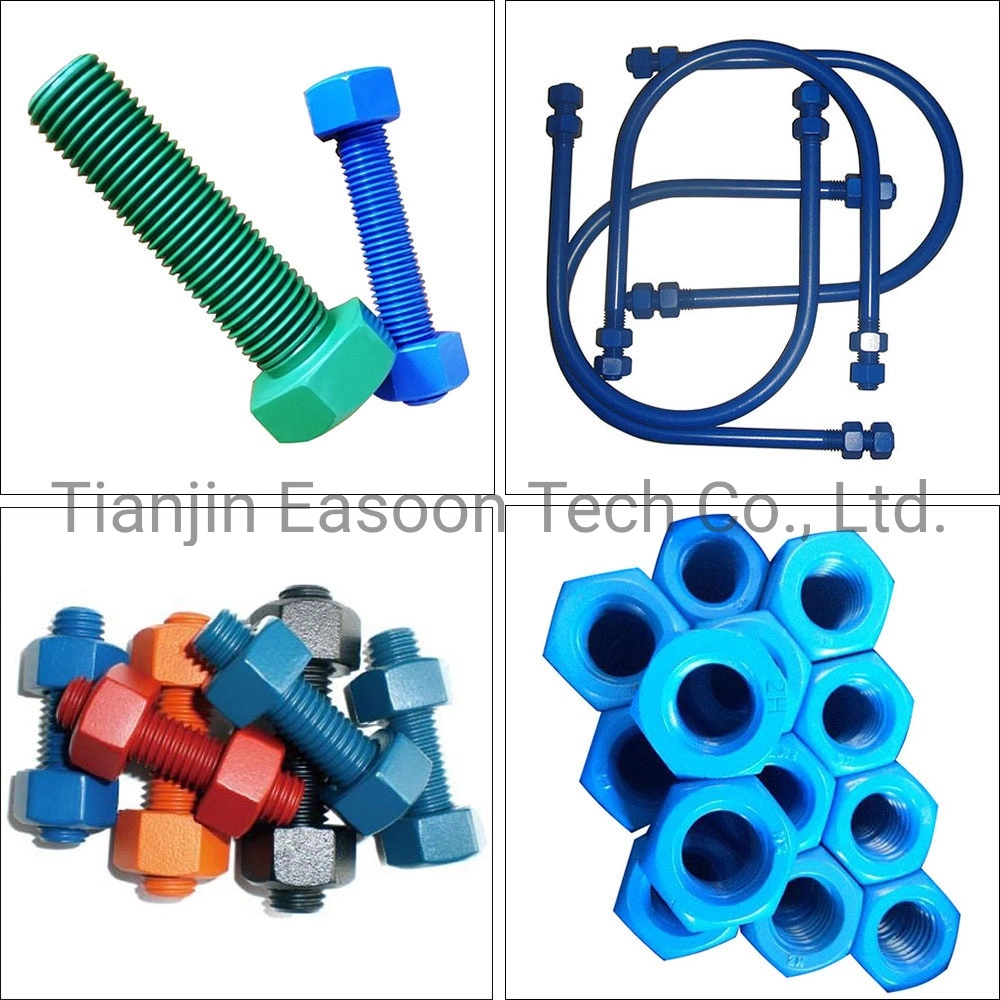 Product Description
Product

Thread rod

Standard

ASTM A325/A320M

Size

1/4" - 4", M5 - M100

Material

Carbon Steel, Alloy Steel, Stainless Steel

Grade

SAE J429 Gr. 2,5,8

DIN 975/976

Class 4.8, 5.8, 6.8, 8.8, 10.9, 12.9




ASTM A193 / ASTM A193M Grade B5 (AISI 501)




ASTM A193 / ASTM A193M Grade B6, B6X (AISI 410)




ASTM A193 / ASTM A193M Grade B7, B7M (AISI 4140, AISI 4142, AISI 4145, AISI 4140H, AISI 4142H, AISI 4145H




ASTM A193 / ASTM A193M Grade L7,L7M,L43




ASTM A193 / ASTM A193M Grade B16




ASTM A193 /A193M, ASTM A320 /A320M Grade B8, B8A (AISI 304, AISI 304L, AISI 304H)




ASTM A193 /A193M, ASTM A320 /A320M Grade B8C, B8CA (AISI 347, AISI 347H)




ASTM A193 /A193M, ASTM A320 /A320M Grade B8M, B8MA, B8M2, B8M3 (AISI 316, AISI 316L, AISI 316H)




ASTM A193 /A193M, ASTM A320 /A320M Grade B8P, B8PA (AISI 305)




ASTM A193 /A193M, ASTM A320 /A320M Grade B8N, B8NA (AISI 304N)




ASTM A193 /A193M, ASTM A320 /A320M Grade B8MN, B8MNA (AISI 316N)




ASTM A193 /A193M, ASTM A320 /A320M Grade B8MLCuN, B8MLCuNA




ASTM A193 /A193M, ASTM A320 /A320M Grade B8T, B8TA (AISI 321, AISI 321H)




ASTM A193 /A193M, ASTM A320 /A320M Grade B8A, B8RA




ASTM A193 /A193M, ASTM A320 /A320M Grade B8S, B8SA




ASTM A193 /A193M, ASTM A320 /A320M Grade B8LN, B8LNA (AISI 304N, AISI 304LN)




ASTM A193 /A193M, ASTM A320 /A320M Grade B8MLN, B8MLNA (AISI 316N, AISI 316LN)

Thread

M, UNC, 8UN

Finish

Plain, Zinc Plated (Clear/Blue/Yellow/Black), Black Oxide, Nickel, Hot Dip Galvanized,

Mechanical Galvanized, Geomet, Teflon, Zinc-Nickel Alloy
Production Workshop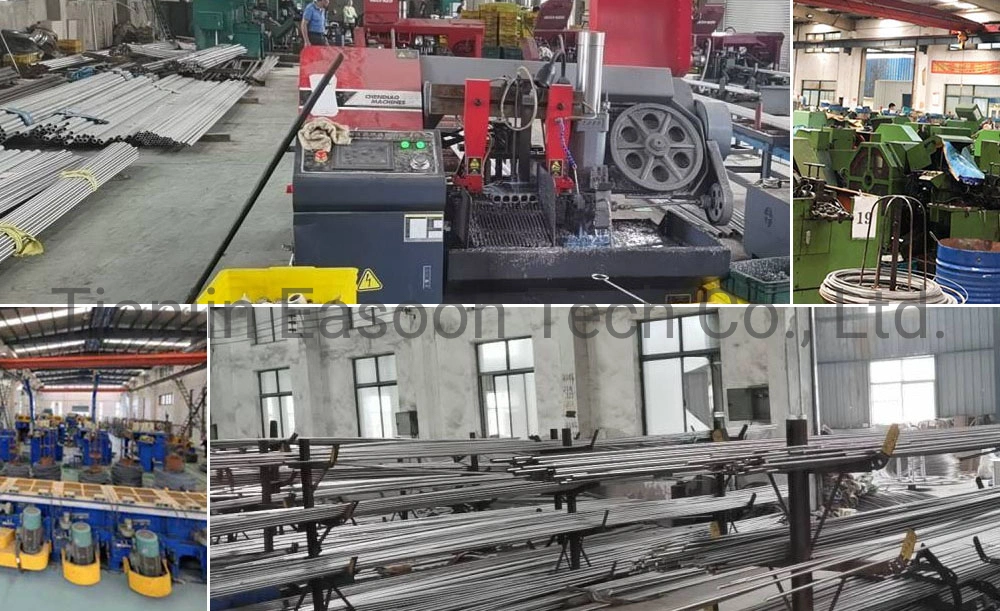 Quality Test & Certificates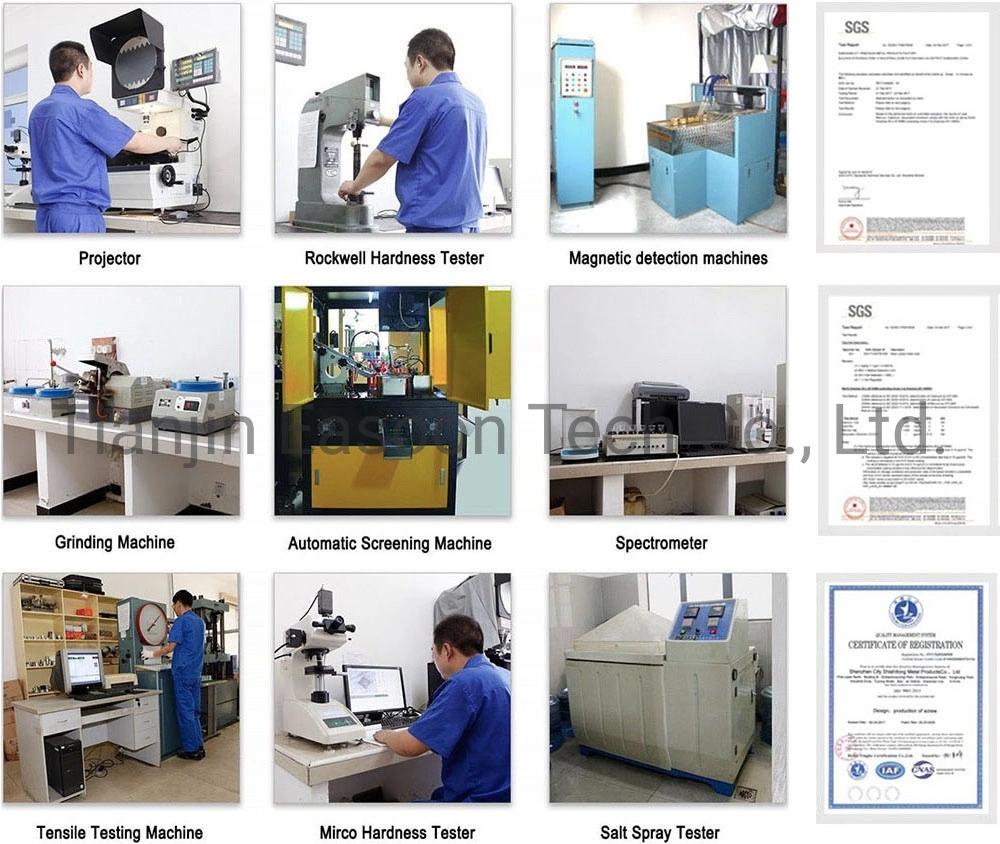 Package & Loading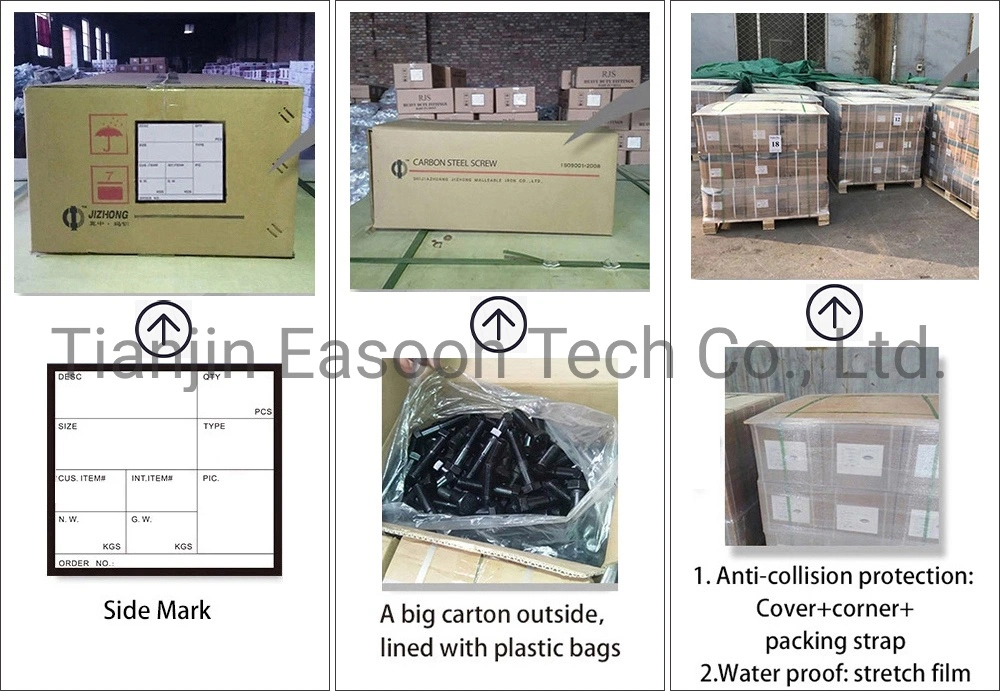 Trading information
Payment
T/T,
Western Union
L/C.
Delivery time

Within 7-12 days after 30% deposit.

Installation Accessries

Aluminum Profile,Silicone,Screw,Foam Filer Rod,Paper Tape

Service

Extra project consultancy & fabrication service.
Q: What is the MOQ?
A: 1 pc.
Q: Can I get a sample?
A: Yes we offer free samples. Delivery cost is to be paid by clients.
Q: What is delivery time?
A: 5 days after deposit. Except for public holidays.

Q: How can you guarantee the quality?
A: We have rigorous quality test system, from raw materials to finished products, the materials must be checked and signed by QC people.

Q: How long can I get a quote?
A: The quotation can be provided not longer than 24 hours on condition that we know all detailed requirements.

Q: Can you provide OEM service?
A: Yes,we can produce under your own brandname. Logo and design need to be provided so as to make customized brandname.