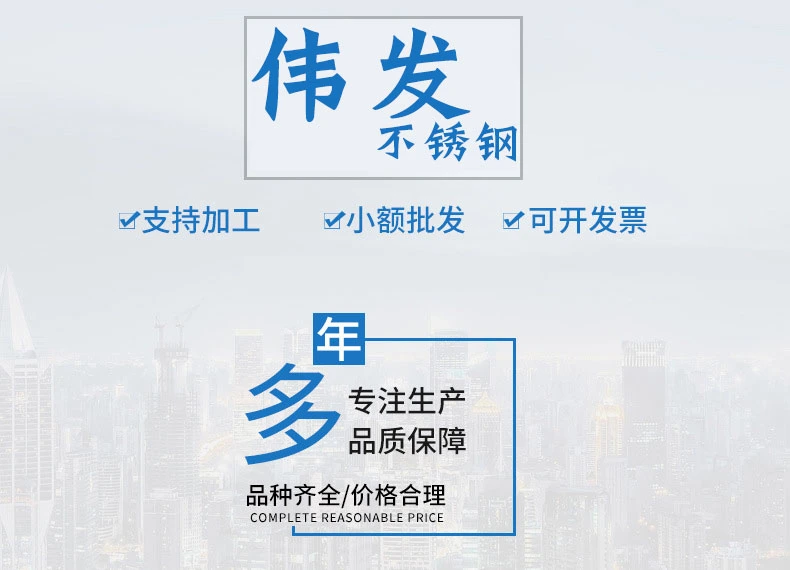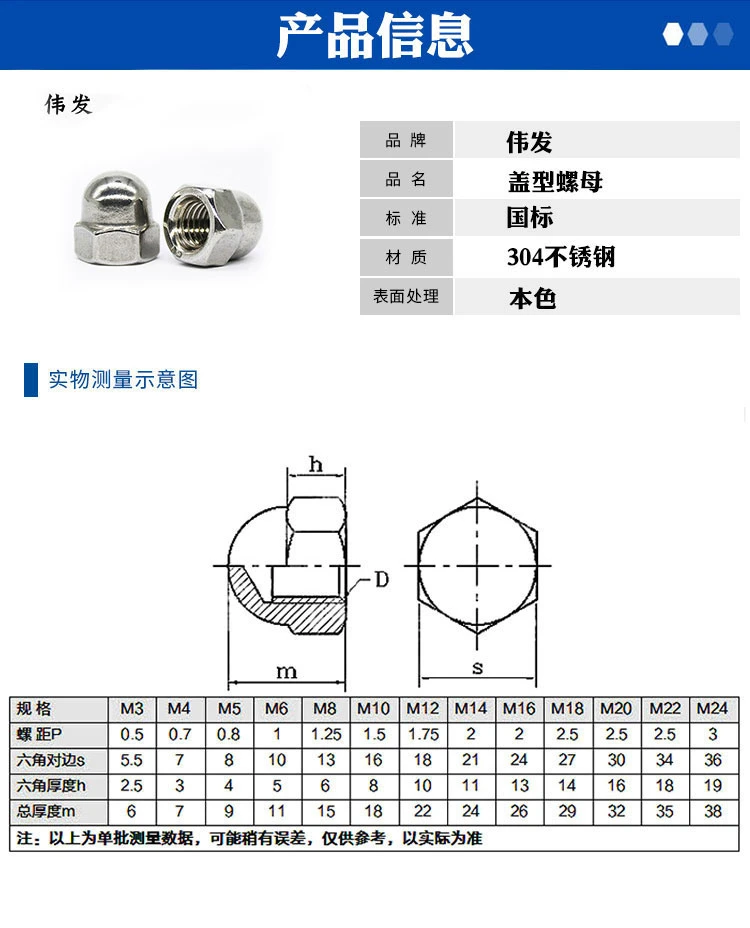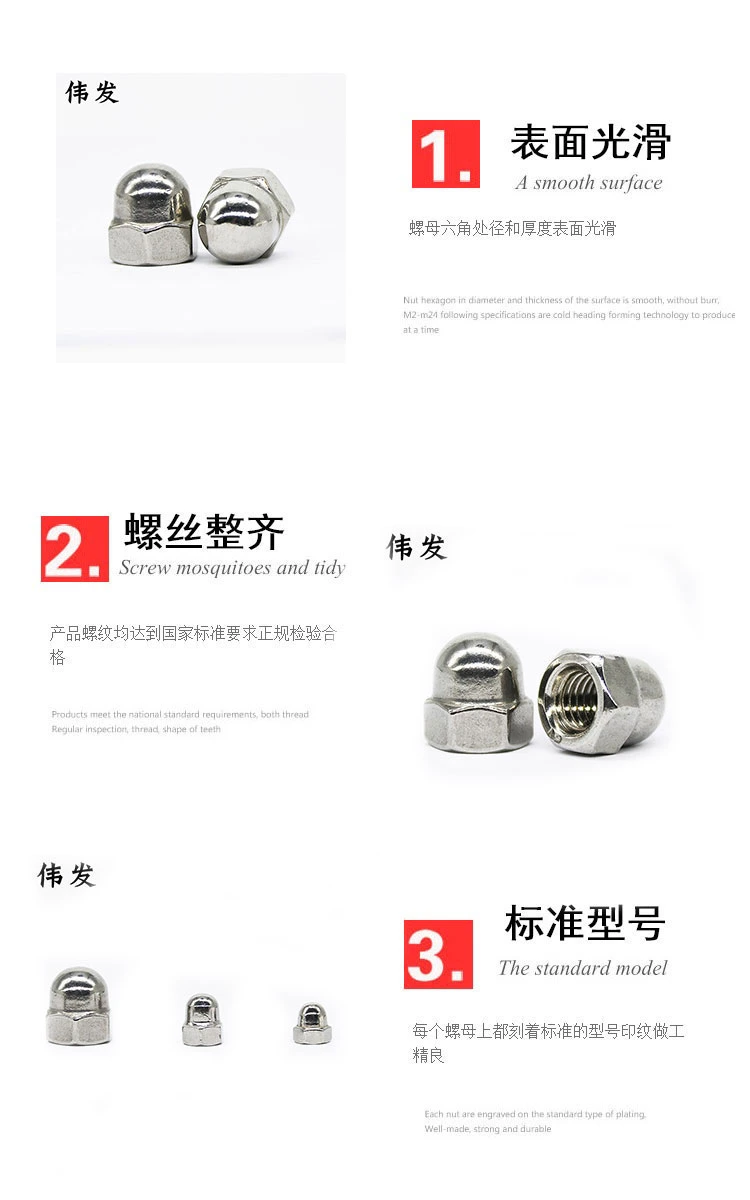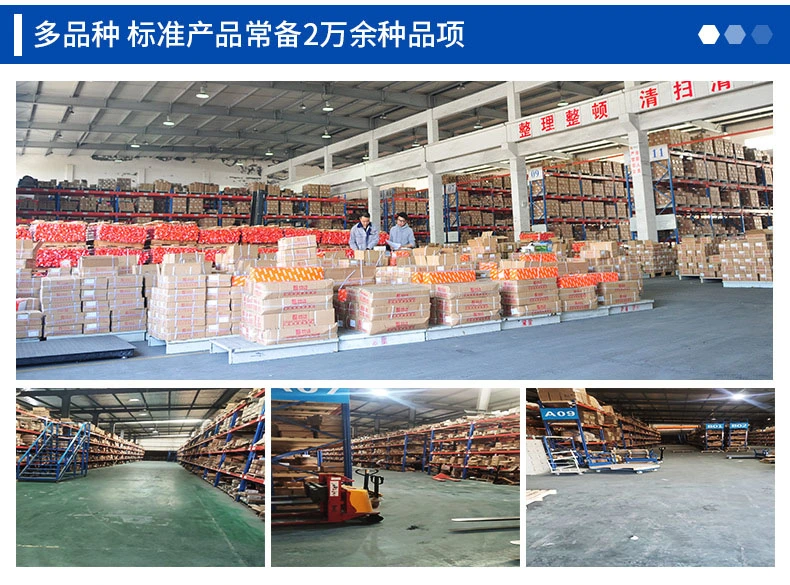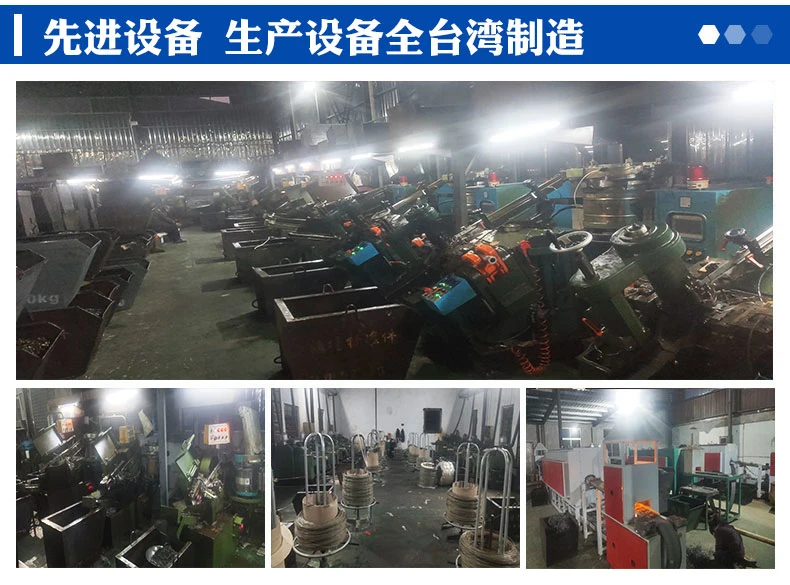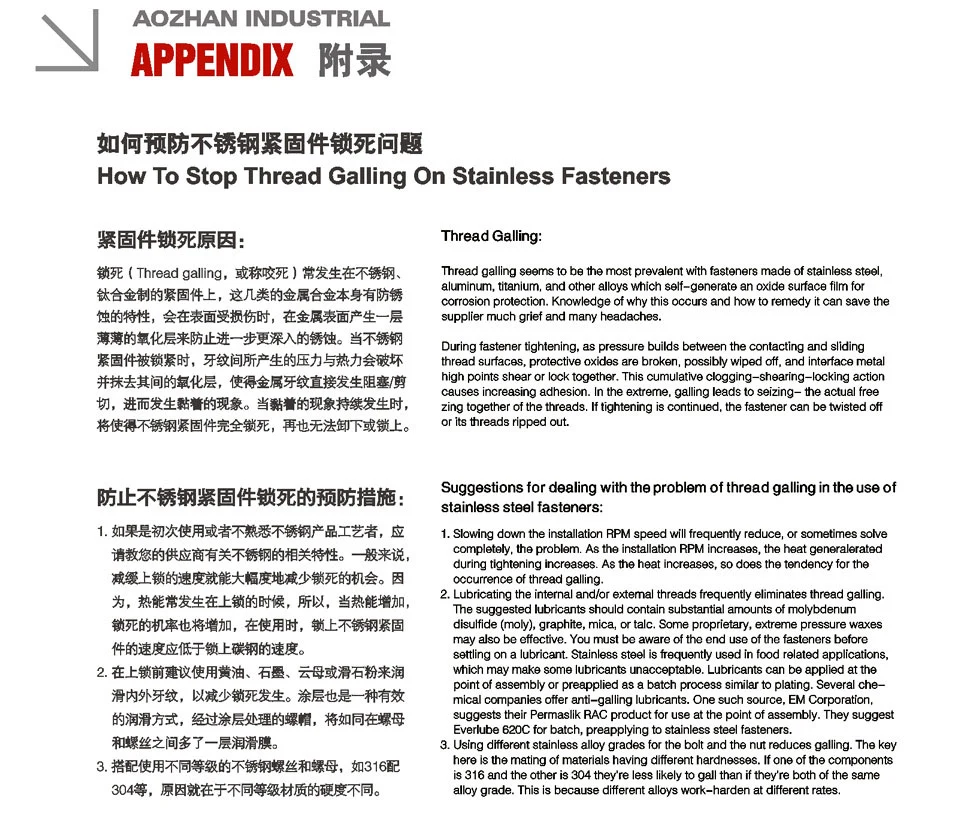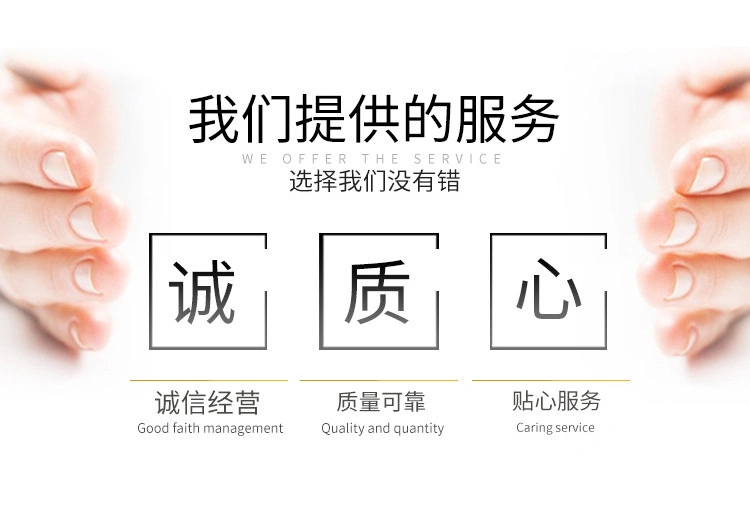 Business Type
Manufacturer, Trading Company
Country / Region
Jiangsu, China
Main Products
fasteners, bolt, nut, screws, self driling screws
Total Employees
51 - 100 People
Total Annual Revenue
US$1 Million - US$2.5 Million
Year Established
2018
Certifications
-
Product Certifications
-
Patents
-
Trademarks
-
Main Markets
Domestic Market 35.00%
North America 15.00%
Western Europe 10.00%
Xinghua Weifa stainless steel products factory specializes in the production, distribution and wholesale of stainless steel standard parts selling consumer market, and enjoys a high position among consumers. The company has established a long-term stable cooperative relationship with a number of retailers and agents. The standard stainless steel parts produced by Xinghua Weifa stainless steel products factory are complete in variety and reasonable in price. Xinghua Weifa stainless steel products factory has strong strength, pays attention to credit, abides by the contract, guarantees the product quality, wins the trust of the general customers by the principle of multi variety management characteristics and small profits and high sales.